Richard Price
Producer, engineer, editor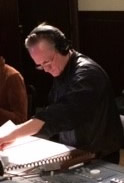 Alumnus, The University of Michigan, The Juilliard School, Pierre Monteux Domaine School for Advanced Conducting Study. President, Candlewood Digital LLC. Formerly Senior Engineer with a major New York classical recording studio, with over 1000 commercial CDs to his credit over 30 years. Voting member of NARAS. Work honored with three Grammy nominations and one Grammy award. Prior to entering the recording field, he had a 15-year career as a professional horn player: Borealis Wind Quintet, Galliard Brass Ensemble, Broadway shows, New York freelance artist. Internationally known arranger, with performances by the Toronto, Dallas, Seattle, Detroit Symphonies, Westminster Choir College, Pro Arte Singers, Canadian Brass, Philadelphia Orchestra Brass, New York Philharmonic Brass, Wind Quintets of the Berlin Philharmonic and the Amsterdam Concertgebouw, many others. Works featured on TV (Inspector Lynley Mysteries), film (Being Julia). JetBlue and United. Music Director and conductor, Danbury Concert Chorus, 2002-2010; named Music Director Emeritus, May, 2010.
Wayne Hileman
Producer, engineer, editor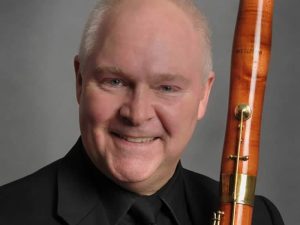 B.M., Potsdam College-Crane School of Music; M.M., Yale University. Senior Producer/Engineer, Candlewood Digital LLC. 30 years experience in the classical recording business producing, engineering, editing & remastering recordings (new & historic) for numerous labels & artists. Bassoonist with The Borealis Wind Quintet (1988-present, Grammy nomination 2006); has also performed with the Dorian Wind Quintet (03-04), New Haven, American & Westchester Symphonies. Active recitalist, continuo & chamber musician. Voting member of NARAS & CMA. Writes periodically on issues in classical music, and is music reviewer for The Litchfield County Times. Conducts his local church choir (really, no kidding).
Robert LaPorta
Mobile engineering specialist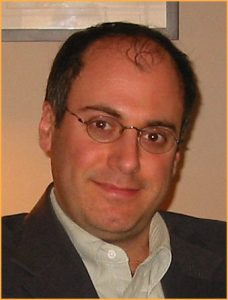 Alumnus, Colgate University: B.A. Psychology, Advanced Music Study (1987). Owner-Director, MSR Music LLC (2003-present). Mobile recording engineer, Candlewood Digital (2003-present). Formerly Director of Classics, EMI Classics, Virgin Classics and Angel Records (1993-2001); Product Manager, PolyGram Classics & Jazz (London-Decca Records, Deutsche Grammophon, Philips Classics) (1989-1993); Publicity & Contracts Associate, ICM Artists (1987-1989). Voting member of NARAS. Former member Grammy Classical Committee. Managed the creation of more than 1500 commercial CDs. Founder, President and former member of Westchester Symphonic Winds (1988-06). Studied guitar (Gus de Gazio), percussion (J. Fred Sammel) and euphonium (Dolores Beck). Formerly principal timpanist with Colgate Concert Orchestra (1983-1987). Performed with Westchester Philharmonic, Norwich Festival Orchestra, Hamilton Festival Orchestra, Cornell Chamber Orchestra, Larchmont Concert Band, Bronxville Concert Band, Armonk Community Band and Yonkers Pops Band.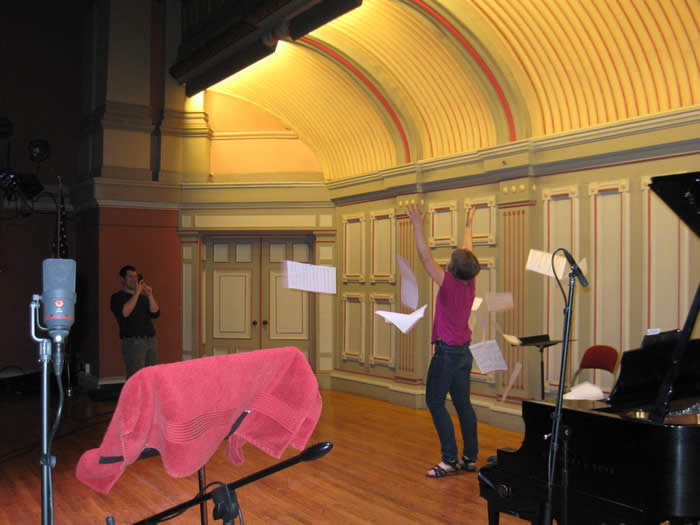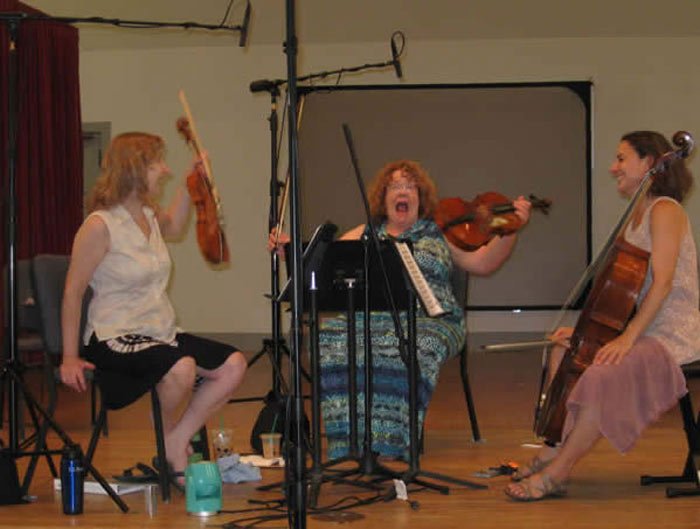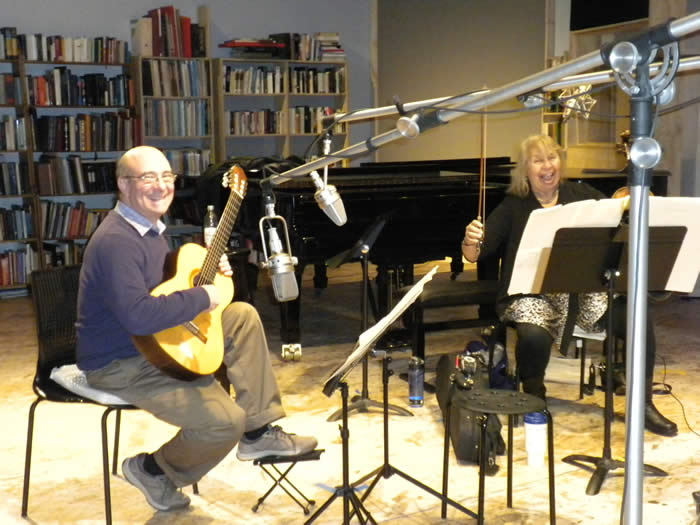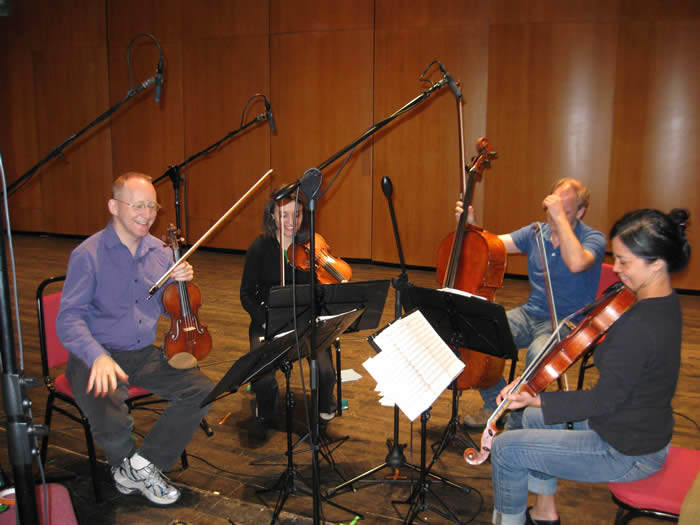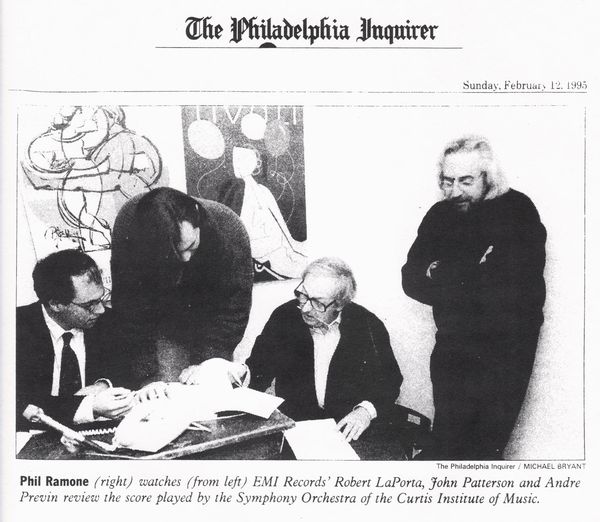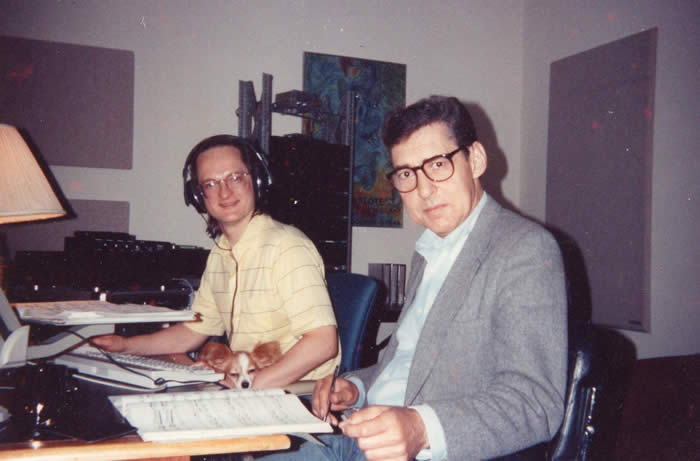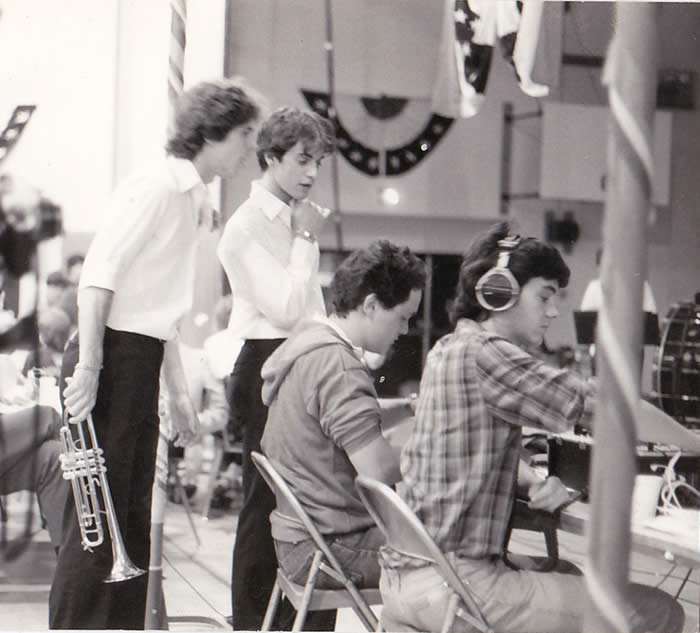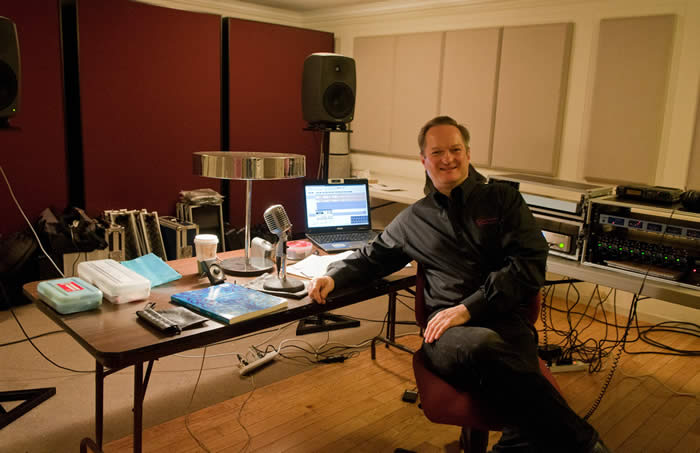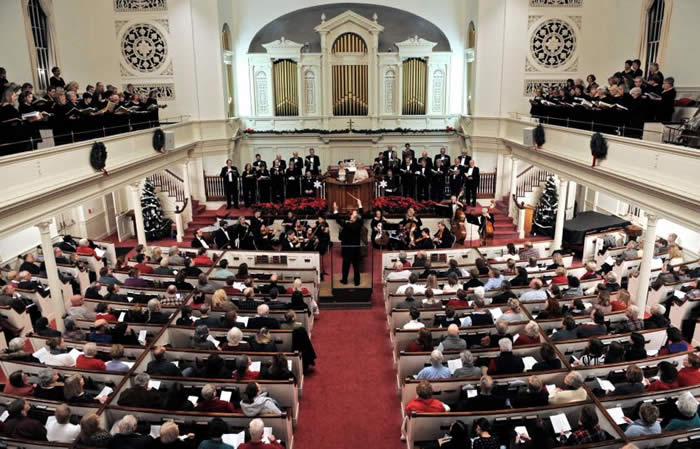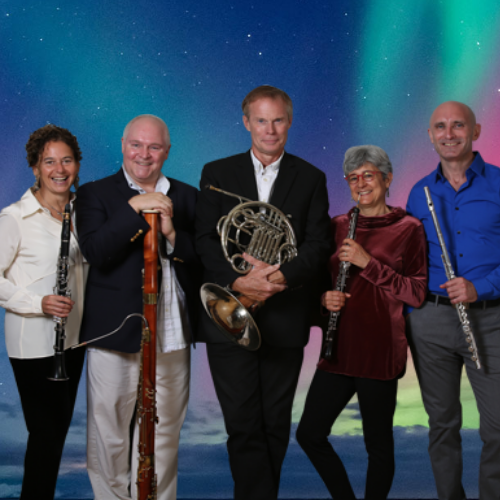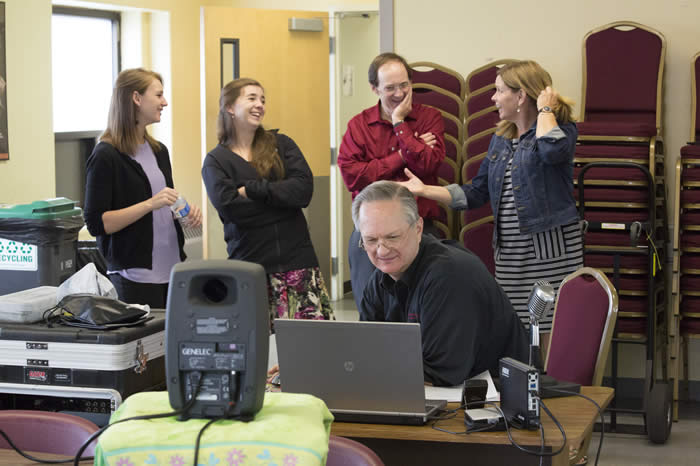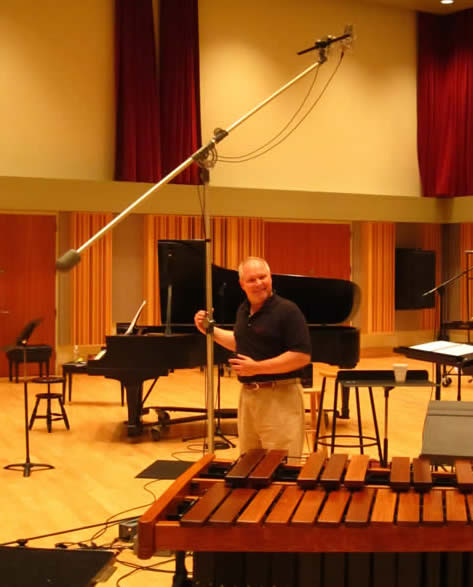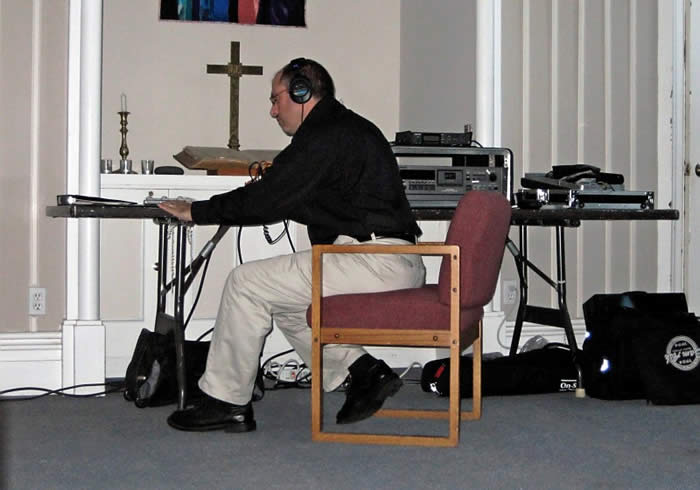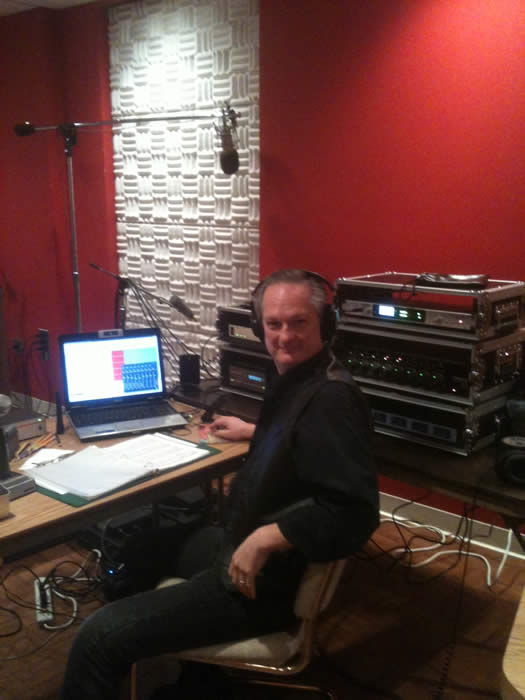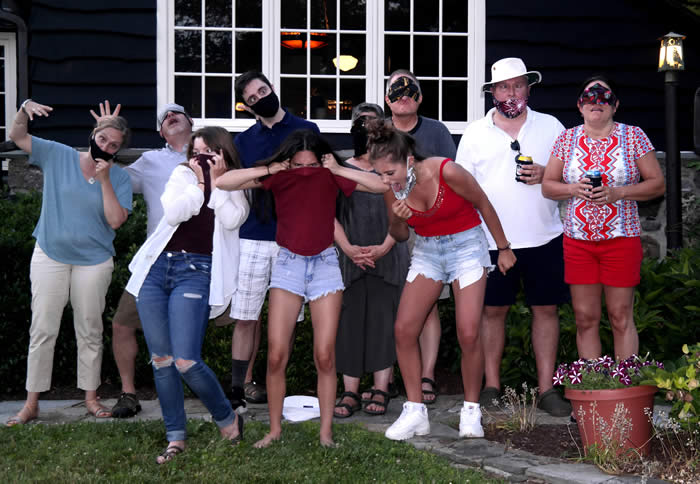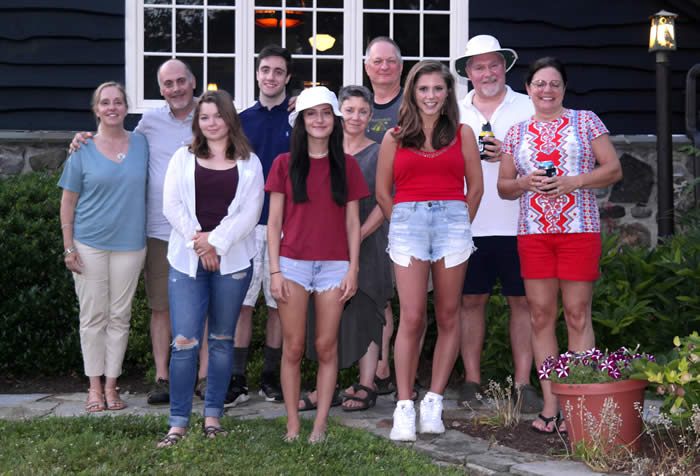 Albany
AMR
Angel
Arabesque
Arsis
ASV
Azica
Bay Cities
Book-of-the-Month Club
BMG
Cala
Cambria
Capstone
Carlton Classics
Cedille
Centaur
Classic Jazz
Claves
Concert Artists Guild
CRI
Crystonyx
Deutsche Grammophon
Dorian
EMI
Essex
Fanfare
FIM Classics
First Night
Fleytmuzik
Gloriae Dei Cantores
Gluck Orgelbau
Harmonia Mundi
Helicon
Hypnos
IMP
Inner City
Intrada
Jazz Heritage
Kleos Classics
Koch International Classics
Kumatone
MSR Classics
Mindful Music Association
Mode
Music and Arts
Musical Heritage Society
Musicians Showcase
Music Minus One
Musicmasters
Navona
Naxos
New Albion
New World
Newport Classics
Nimbus
Olympia
OmniTone
Palmetto
Parnassus
Phoenix
Pitch
Piu Mosso
Premier
Priceless
Publisher's Clearing House
Rang 4
RCA
Samsung Classics
Seraphim
Siegfried's Call
Signum Classics
Spirit Passages
Sony Classics
Summit
Testament
Urtext
VAI
Vox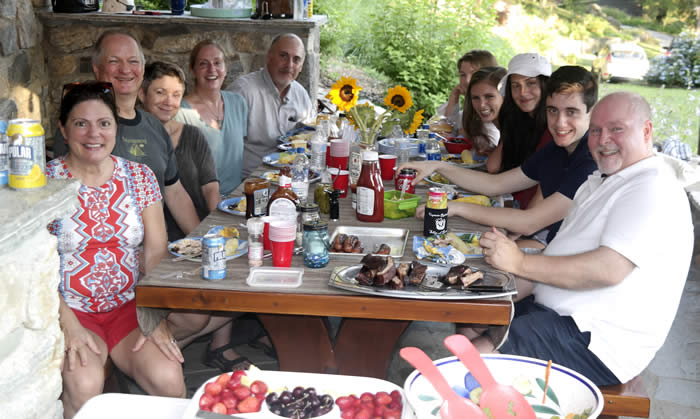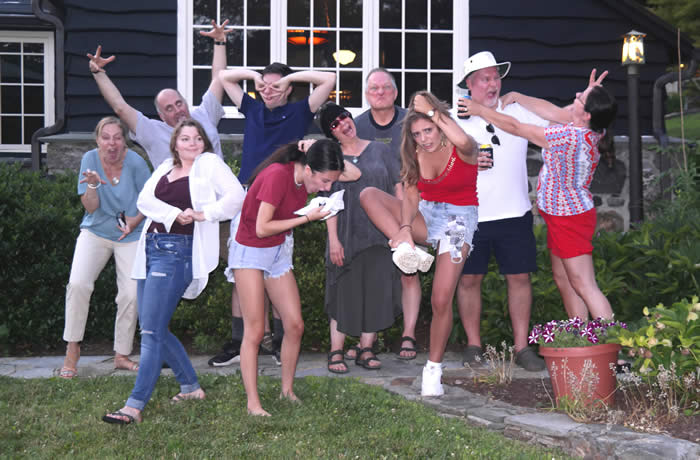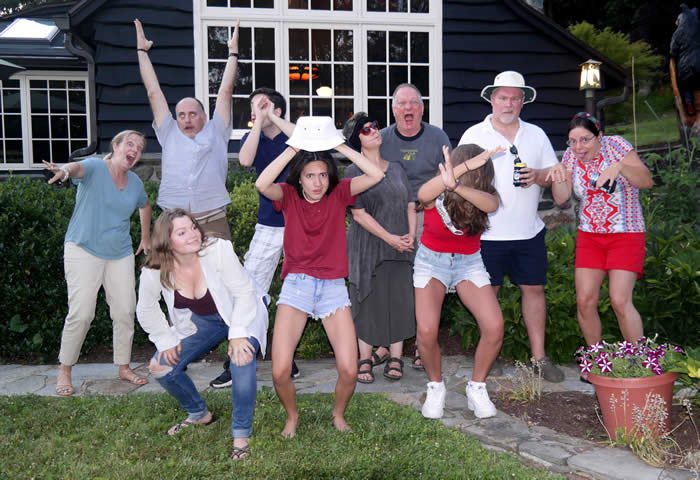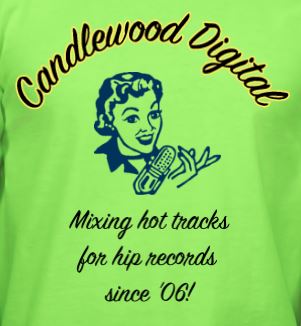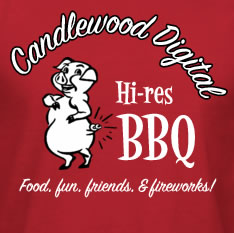 "The record is superb! You did a fabulous job."
Samuel Adler
composer
 "Douglas Hedwig and his ensemble give rousing, note-perfect performances that will have you tramping about your house in a one-person parade. They are afforded excellent recorded sound by MSR."
James A. Altena
Fanfare Magazine
Band Music of Coates
MSR Classics
"You were truly the best to work with and I could not be any happier."
Avner Arad
piano soloist
 "On behalf of the entire quartet we just wanted to thank you so very much for the wonderful work you did with these middle quartets. The sound quality is fantastic and all the edits are great. We could not be happier than this. You are always so easy and fun to work with and make this process so rewarding and meaningful."
Arianna String Quartet
Beethoven: The Middle Quartets
Centaur Records
 "…one thing is clear: you have helped us to make a better recording than anyone ever has…We are thrilled with how things sound!…Thank you so much!"
Arianna String Quartet
Ensemble in residence
University of Missouri-St. Louis
 "All the guys are so wrapped with your approach Richard – me too. I've worked with many 'named' producers and you are the best."
Graham Ashton, leader,
Graham Ashton Brass Ensemble,
former member,
Philip Jones Brass Ensemble
"I really enjoyed working with you…many thanks for your wonderful talent and well, magic, for lack of a better description. I am very lucky to have had your expertise in this recording."
Dr. Dan Auerbach
Violin Soloist
"We absolutely love working with you. Thank you for your investment in our playing, and for your willingness to kick our butts!!  We truly feel fortunate to have the opportunity to work with you."
Kurt Baldwin, cellist
Arianna String Quartet
 "We are in agreement that you are a genius. It sounds…FANTASTIC!"
I'm particularly impressed by the Casterde and the improved balance between perc and piano with the quartet… this project wouldn't be the same without your help and artistry in the studio."
David Begnoche
Assistant Professor of Trombone
TCU School of Musicir
Stentorian Consort
"Am just writing to thank you so much for the quick production and distribution of the CD's from the ACB convention in Poughkeepsie. They are the best quality of any CD's from any convention I have attended and being able to receive them in such a timely fashion certainly says a great deal about your business…Again, my compliments for the quality of your work and the timely fashion of receiving the CD's.  I know I will enjoy them for many years to come."
Diane Bergholtz
Association of Concert Bands
Convention Committee
"Richard makes the recording process worry free.  His engineering is first rate, plus his finely tuned ears and the comfortable manner he employs to manage recording sessions makes him invaluable as a producer.  His editing is perfect.  I can't imagine a better process and a finer end product."
David Bilger
Principal Trumpet
The Philadelphia Orchestra
 "Thank you for all your hard work. You are absolutely amazing at this. I loved our sessions.."
Krzysztof Biernacki
Baritone
 "The CD is superbly engineered by…Richard Price, who also co-produced the album. The sound is sumptuous yet subtle, full of nuance…"
Bill Binkelman
Zonemusicreporter.com
(Meg Bowles/A Quiet Light/Kumatone)
 "Thank you for all of your incredible work on this project.  I would recommend you a million times over for the way that you kept us moving, relaxed and playing better than we thought we could.  And then your superb editing. . .I am 'gobsmacked' with the actual recording!"
Lisa Bontrager
Professor of Horn
Penn State University
Mirrorimage
 "The best editor in the world."
The late John Browning,
piano soloist
 "Well, that was the MOST positive experience of a session I have ever experienced! Your bedside manner makes it all happen! Many, many thanks, and may there be more!! "
Roy Cherryhomes
Engineer, SoundBoard Recording
Dallas
 "Before too much time has passed, I just wanted to thank you for the masterful recording you did of the Choir of Men and Women of Trinity Newtown.  We knew of the excellent work of Candlewood Digital from the many recordings of concerts, but this was a very different experience.  Some comments: "He knows the music as well as we do!" "What a professional! "Richard  and Wayne really care!"
Anne Calmels
Trinity Church Choir
Newtown, CT
 "The members, individually and collectively, of the Borealis Wind Quintet, along with their collaborator, pianist Paul Guzman, do a stellar job in bringing off these very demanding works. I doubt that the composer could have asked for a better presentation of them, and I know I certainly could not have. I therefore wholeheartedly recommend this latest issue of music of this iconic composer."
David DeBoor Canfield, Fanfare
Paul Reale: Children's PalaceBorealis Wind Quintet
MSR Classics
"…beautifully sung in the sympathetic setting of New York's Church of St. Mary the Virgin; this repertoire is the Choir of St. Luke in the Fields' home base, and they are magnificent on this recording."
CD Hotlist
DeManchicourt: Missa Reges Terrae
Choir of St. Luke in the Fields
David Shuler
MSR Classics
 "This is a fascinating mix of repertoire, performed to the highest of standards…a fabulously thought-out excursion into the oboe repertoire, beautifully recorded…A clear recommendation."
Colin Clarke, Fanfare Magazine
Theresa Delaplain: Souvenirs
MSR Classics
"Lisa Bontrager's legato is to die for…The disc is stunningly recorded by Richard Price at the Troy Savings Bank Music Hall, New York."
Colin Clarke, Fanfare Magazine
Lisa Bontrager: Abide With Me
MSR Classics
 "There is no recorded competition in this repertoire, but it is difficult to imagine a more sensitive, dedicated reading…This is a fine recording, too. Korevaar plays on a beautifully prepared Shigeru Kawai at the University of Colorado at Boulder; a note on the disc tells us that this high-resolution disc has not been compressed and reproduces the music's natural range, as intended by the performer, and there is indeed the full dynamic spectrum on display here. The contrast between the explosive penultimate Prelude (Vigoroso, elementare), and the final one (Calmo, disteso) is marked indeed…Korevaar's disc, then, is a major addition to the catalog; in fact, it is nothing short of revelatory. Luigi Perracchio could hardly ask for a better interpreter.
Colin Clarke, Fanfare Magazine
Music of Perrachio/David Korevaar
MSR Classics
 "Conductor David Angus and the London Philharmonic Orchestra are no strangers to the music of Barbara Harbach. Two discs of her symphonies Nos. 7–11 (plus the orchestral suite Hypocrisy) performed by that combination stand out in particular, so it is good to encounter Angus and his Londoners again, recorded at Cadogan Hall, one of London's newer halls, just off Sloane Square, and a superb recording venue.…beautifully and unhurriedly performed here, a the perfect close to the disc. Barbara Harbach's music continues to impress; her voice is original, her fertility seemingly unending."
Colin Clarke, Fanfare Magazine
Barbara Harbach: Orrchestral Music Volume V
London Philharmonic Orchestra/David Angus
MSR Classics
 "The recording is perfectly in perspective, and thus, blissfully, is not too close…tremendous stuff"
Colin Clarke, Fanfare Magazine
Paul Dunkel Live
MSR Classics
"A simply superb album, stunningly recorded, that deserves every success."
Colin Clarke, Fanfare Magazine
Danielle Talamantes & Henry Dehlinger
Music of Ellington/MSR Classics
"It is Harbach who really takes the laurels…the music has a flow and an inevitability all of its own… Harbach creates a little miracle here, capturing the spirit of the time of the novel with an impeccably light touch, and sculpts a gorgeous work, perfect if I may say so… fabulously refreshing. A well-filled disc of highly enjoyable music, brilliantly performed by one of London's top orchestras (the Vladimir Jurowski years have really worked wonders on this band) and heard in magnificent sound at Blackheath Concert Halls."
Colin Clarke, Fanfare Magazine
Harbach: Symphony No. 11
LPO/Angus/MSR Classics
 "…spine-tingling. The ensemble is beautifully blended;, each independent voice part is clearly heard, allowing the imitative motives to weave seamlessly into one another and creating that sense of constant forward motion Manchicourt cultivated…[the ensemble] does his work justice."
Karen Cook, Early Music America
DeManchicourt: Missa Reges Terrae
Choir of St. Luke in the Fields
David Shuler
MSR Classics
"The record is marvelous…you have saved the day with whatever you did…thank you as always for the perfect edits."
Robert Craft
conductor
"The sound quality is vivid and well-balanced…Korevaar has emerged in recent years as a major artist"
Robert Cummings, ClassicalNet
David Korevaar plays Chopin
MSR Classics
 "The CD is absolutely terrific!! Thank you!"
Henry Dehlinger, pianist
Danielle Talamantes, soprano
Canciones Espanolas
MSR Classics
 "It was our great pleasure to work with you.  I appreciate so much your attention to the smallest detail and your ability to tell us what you heard in a professional and diplomatic manner. I learned a lot about my own playing from our weekend.
Theresa Delaplain
Professor of Oboe
University of Arkansas
"I am overwhelmed by the quality of this recording…it SOUNDS GREAT! I will be proud to present this recording as a professional representation of my work."
Nickitas J. Demos, Composer, Coordinator of Composition Studies
Georgia State University
 "The group's exquisite sense of ensemble, vibrant sound, and ardent cantabile represented period instrument playing at its best. All these riches continue in Volume 2.   . . . The ensemble is captured in vibrant recorded sound, and this disc once again comes recommended with great enthusiasm. The period instrument world could use more practitioners like The Vivaldi Project."
Michael DeSapio , Fanfare
Discovering the Classical String Trio Volume II
Vivaldi Project/MSR Classics
 "… this fine, superbly engineered release."
Jed Distler, Gramophone
(Greg McCallum: Voyage a Paris, MSR Classics)
 "The Vivaldi Project consists of three superb string players… Their second MSR release proves just as captivating as their first. Impeccably calibrated embellishments and balancing …perfectly matched declamatory unisons. Producer and Engineer Richard Price deserves equal credit for the recording's attractively realistic concert-hall ambience… Highly recommended and, needless to say, I look forward to future volumes in this important series."
Jed Distler, Gramophone
Discovering the Classical String Trio, Volume ii
Vivaldi Project/MSR Classics
"I simply don't know what else to say. I can't stop listening to these performances. They thrill me, enthrall me, and arouse emotional responses in me of an intensity that can't be described. I am prepared to state and defend my belief that these may just be the greatest performances of Beethoven's middle quartets in recorded history."
Jerry Dubins, Fanfare
Arianna String Quartet
Centaur Records
 "This is altogether a fascinating album and the music a real treat for the ears. It would be reason enough to applaud David Korevaar for discovering these works and enabling us to hear them on record for the first time, but a standing ovation is in order, along with the applause for playing of such beauty and artistry of such penetrating insight. Urgently recommended."
Jerry Dubins, Fanfare
Music of Perrachio/David Korevaar
MSR Classics
"It sounds absolutely GORGEOUS. Amazing, amazing editing job. Thank you so much for all your guidance during the session (as always!). You get a lot of the credit for such a lovely recording!"
Emily Ellet
Soprano
"You did a super job of organizing and managing the recording sessions, your editing is amazing, and your mastering is superb! It is a great recording. BRAVO!"
Randall Faust, composer,
past President,
International Horn Society
 "Recorded on period instruments,, Hedwig and his Newberry forces exude highly polished performances full of fun and joy, and the marching spiritt of the music is consistently portrayed with an unmatched sense of ensemble and attention to detail. Excitingly fascinating stuff in top drawer sonics and with detailed annotations which I recommend unreservedly."
Gerald Fenech, Music & Vision
Music of Coates
Newberry Victorian CornetBand/
Douglas Hedwig
MSR Classics
 "…beautifully judged rubato and beguiling intimacy illuminate all of these appealing works. An imaginative undertaking, characterized by some top class notes and sonics. ."
Gerald Fenech
Music & Vision
Daria Rabotkina: Humoresques
MSR Classics
"While listening to the CD many times, I was impressed by the particular subtlety of both Mr Tung's instrument itself and his interpretative style upon it. Above all, I was absolutely certain that this album was a rare and unusual musical find."
Anett Fodor
Music & Vision
Leslie Tung, fortepiano
MSR Classics
 "…the main attraction is the quality of the performances. The New York City Children's Chorus was founded in 2012 by Mary Wannamaker Huff, and has clearly developed into an important artistic ensemble…in terms of intonation, blending of voices, rhythmic precision and clarity of diction this is a remarkable treble choir. They also sound as if they are enjoying themselves, singing with emotion and joy. The recording was made in their home church, and the sound is a perfect balance between blend and clarity… a very worthy addition to any collection."
Henry Fogel, Fanfare
Christmas in New York
NYC Children's Chorus/Mary Huff
MSR Classics
 "I enjoyed the disc immensely and would expect most listeners to have the same reaction. Clean, well-balanced sound and helpful notes round out the production.
Henry Fogel, Fanfare
Twilight: Tribute to Women
Jazz Composers
Tom George Trio/MSR Jazz
 "…[my] admiration for the imaginative choice of repertoire and the excellent recorded sound. Production values are high—very helpful and informative notes, and a clear perfectly balanced recording."
Henry Fogel
Fanfare
Bruns/Thompson Brass Ens.
Music for Organ & Brass
MSR Classics
"Once again, Richard set a high bar and inspired us to think of the people who will find meaning and light in these magical Christmas arrangements"
Allen Frank
Mainstreet Brass
 "I have to say that I am incredibly impressed with the sound quality of the product, and I think you are a magician.  I am so very happy that I decided to record the album in Troy Music Hall…what a difference that makes!"
Paul Futer
Trumpet Soloist
 "Tung plays reflectively, like he was made for the music, which clearly he is. The approach centers around density, velocity, variety and of course contrast. It is actually fun to listen to this music, as it should be…Leslie Tung gives us the period-dynamo sound we need for these. Beautiful."
Gapplegate Music Review
Leslie Tung: Theme and Variations
MSR Classics
"The true success for our recordings last month, as well as throughout the past 7 years, has been our very good fortune of being able to work with, not only one the best engineers in the industry, but one of the most inspiring, appreciative and motivating musicians around! "
Loretta Giles
Mezzo-soprano Soloist
Executive Producer,
Brehm Series/Sacred Arias
 "It was a real treat working with you this week. I think the CD will be a great success, and much of the credit goes to your positive and careful work as the producer. Your methods really opened my eyes! I would really enjoy working with you again."
George Gilliam
Engineer, SoundBoard Recording
Dallas
"The sound, described as a Candlewood Digital 'Natural Presence' recording, lives up to its name, offering just enough space within the natural bloom of the church to create an attractive blend to the voices without losing detail or presence. The organ, usually discreetly in the background, has real bite and solid bass when called for… an exemplary, and most charming, release."
Ronald E. Grames, Fanfare
A Thing Most Wonderful
Christ Church Girls' Choir/Hitel
MSR Classics
"Adding to Futer's commanding, virtuoso playing, pianist Susan Nowicki rises to challenges which are scarcely less formidable, and together they make a case for rarely heard music of rare quality. Equally complicit is the sound, recorded at the legendary Troy Music Hall Savings Bank in Albany, New York. Both the gleam and textures of Futer's sound are almost tangible, and the distinction between trumpet and flugelhorn in the second movement of Reskin's Sonata is ideal for comparing new hardware."
Gramophone
Laurence Vittes
Running at the Top of the World
Paul Futer/Susan Nowicki
MSR Classics
"Full-blooded sonority and huge dynamic range…this revelatory perfrmance alone is worth the disc's price. "
Gramophone
Jed Distler
Chopin Piano Music/David Korevaar
MSR Classics